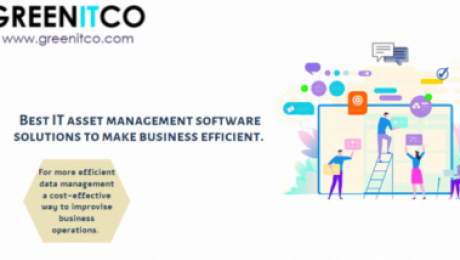 Using the best IT asset management software tools offers solutions for making your business more efficient. There are many assets in the organization, some are scattered across different countries or places. The concern is how to manage and track these assets effectively and ensure proper maintenance of assets timely.
Here the best IT asset management software plays a significant role to manage assets, tracking, reports, and maintaining them. Asset management software allows managing the assets, hardware, software, and other accessories that exist in the organization's network efficiently. It allows businesses to monitor or track their assets and effectively manage them for optimum utilization while reducing IT and software costs.
We can't deny that modern businesses are dependent on assets or digital assets in order to gather good revenue for business and survive with marketing trends. It is essential to monitor whether the assets of the organization and their implementation is profitable for your business or not. The aim of the Best IT asset management software tool is to get value from their assets, maintain, initiate business growth, and reach the business goals within the timeline.
If you want your organization's operations to work efficiently, and smooth workflow operations This software can help you to make informed business decisions and contribute to business growth. Asset management provides organizations the scope to improve business efficacy and management of IT infrastructure efficiently. Moreover, use the effective software asset management tool to optimize the business environment and systematically use your assets.
Reasons that make asset management software to upscale business operations & improve efficiency
There are many reasons for organizations to implement Asset management software tools with business operations. Many organizations lack asset management software tools can lead to compliance issues, wasted resources, delays, incurring heavy costs, and more. To lessen such risks, organizations should know how their assets are being utilized, their configuration, asset roles, etc. To achieve these goals, by implementing the best IT asset management software for the organization.
Proper regulation of organizations' assets and the implementation of asset management systems the right way can boost efficiency and profit at a tremendous rate. In this competitive arena, every entrepreneur is looking up for the tools and assistance to sustain in the market.
Assets play a keen role to get profits from projects and commitments only if they are utilized in an efficient manner. All organizations invest in assets to enhance productivity and profit margins. Asset maintenance and depreciation often become difficult, Like any other department, assets also require preservation ad proper planning.
The best IT Asset management software tools are required by the organization to maintain & improve their efficiency
Greenitco offers a great option for businesses that are looking for the Best IT asset management software tools solution. This software solution is compatible with businesses and offers top-notch tools and features to upscale businesses.
The main issue in the organization like to monitor and manage existing assets manually. This may lead to errors and compliance issues. So to avoid these errors. Greenitco technologies offer the assistance of asset management software. It can help you to streamline the workflow and offer a platform where you can manage and monitor assets efficiently. Managing assets can give you good returns on their profit value for your business.
Check some ways the Asset Management system can increase business efficacy
Improvised assets or equipment effectiveness
Assets and equipment of the organization are important to be in good condition to give effective output. The profits of the organization depend on it too. While maintaining the updated status of the equipment manually, along with maintaining records is a tedious task. But with the help of an Asset management software system, it becomes easy to maintain & access the effectiveness of every asset or equipment.
The best IT Asset management software system has indicators to evaluate the functioning of machines and coordinate assets across the globe easily. It checks the completability of the machines with the required output and enables o offer of effective solutions for it. Implementation of an Asset management system for the business can manage the assets and maximize the income range of the enterprise.
Improvised operational efficacy
When you have assets organized once in the centralized database. It would be easy to manage operations easily. That includes their capabilities, how they can be operated in the most effective way, and a detailed return on investment (ROI).
Increased Asset Visibility
Every organization has n number of assets that have their own purpose. Assets like physical assets, It assets such as computers servers, software assets, etc. As the business grows so as the assets county increases.
Asset management tools offer features to ensure that all assets are discoverable & visible to the business owners. The information is stored in the centralized database system that is accessible as per the permissions granted by business owners. Easy to access the assets of the organization and manage them easily
Asset Tracking
This feature lets you know exact details on a real-time basis about assets and management. It assists in scheduling the maintains of assets and plays an important role to increase the lifespan and durability of assists. When let you manage large assets by assigning asset number or ID, so it can work well.
Asset Life cycle management
There are four stages of the asset management lifecycle :
Planning: Identifying the need to purchase an asset that can be useful to generate profit.
Acquisition: Purchasing and assigning an asset according to the business requirement.
Operation and Maintenance: Ensuring the asset's life cycle is working uninterruptedly.
Disposal: Calculating an asset's depreciation value and managing depreciated assets efficiently.
Having a detailed understanding of Asset life cycle management ensures that assets are purchased, operated, maintained, disposed and tracked efficiently. It ensures the maintenance status is updated efficiently. Along with having insight into data
Accelerate Maintenance Planning
IT Asset management software assists in building an efficient maintenance schedule for assets. It ensures assets are in working order and are being tracked and managed by the system.
Maintenance strategies can differ as per business requirements. Create a maintenance plan for the assets required as per business requirements.
Maintenance for assets helps to :
Reduce downtime of assets.
Minimize emergency repair and breakdown costs
Increase asset uptime
Asset depreciation management
Prolong the life expectancy of assets
Efficiency to assess potential risk with effective, measures
It enables the establishment of the process to improve the business operations and productivity of the organization. If the asset management process is implemented effectively, you can monitor and manage assets with a systematic approach. Moreover, organizations can increase production and returns on investment.
Cloud-based solution
Cloud hosting is an important feature of asset management software to have for your organizations. It gives information about the assets anytime and anywhere. Offering the best IT asset management software that makes it easy to access through the application or from a browser or by any device remotely. Moreover, users can receive software updates when scheduled.
Conclusion
Deploying an efficient technology for your business is profitable for your business. Focus on work and let the software manage the workflow. Asset management software is an important aspect of the business. Opting for an Asset Management System can be your first step in taking your business venture to scale. Moreover, Organization's assets are the most important factors for the overall growth of your business. Therefore, you must look for asset management software very wisely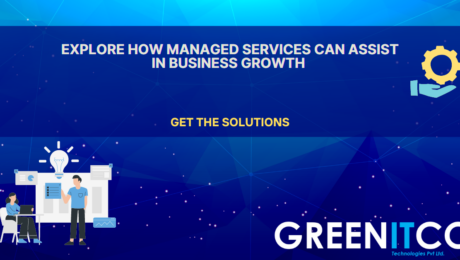 The year has bought many new challenges and possibilities for businesses around the world to take your business to next level. Remote work and IT professional Assistance are important for every business. This article get insight to help you to understand the importance of managed services for your business.
Managed Service Providers offer different ranges of services. First, look over your agreement carefully to make sure you have an agreed-upon understanding of what is expected of your managed services expert.
If you are hunting for opportunities to grow your business, it is time to consider Managed Service Provider (MSP) work to improvise organization efficiency, reduce cost and offer the best assistance & resources. The growth of the organization is a long-time process; MSPs can streamline the workflow and manage the business operations efficiently.
Why do Businesses Need Managed Services?
Issues in business occur at times while managing tasks like
Businesses face many issues like :
Maintaining the performance of IT infrastructure systems.
Manage the risk of excessive cost – managing a business budget.
To adopt new technologies to stay ahead in the digital ecosystem.
Issues like redundant system entries, updating and patching of software, and more take time for the IT team in an organization. They have less time to innovate or focus on the clients to help the business grow. To work with changing trends and overcome IT-related hassles, IT professionals need additional support. Change plays a vital role to deal with the new technology and stay ahead in this digital ecosystem. With the advent of digital transformation with advanced technology. IT management services should have more flexible and advanced features for more business optimization and regular maintenance.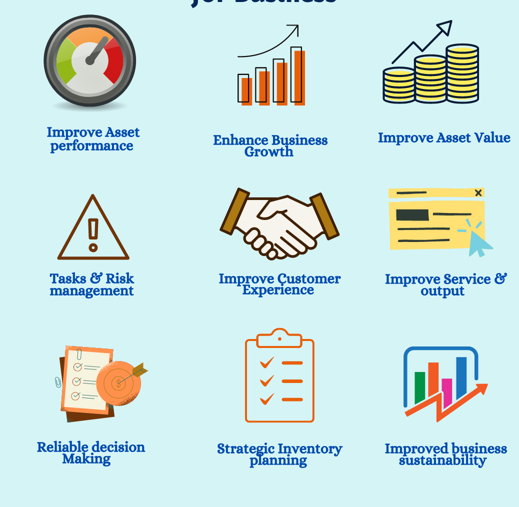 A business, small or large, needs technology and automation to grow, streamline processes, and compete in the market. In the coming years, technological advancements like cloud computing, big data, and mobility services will drive the growth ahead for managed services.
Businesses go for expert services to improve profit margins and meet the needs of this dynamic business environment. MSPs help organizations chart their future growth strategy with expert advisory services and keeping the factors in mind, like market demands, customer requirements, available resources, and more. MSP can initiate companies to grow and flourish at a pace. Get started. 
Types of Managed Services
Managed services are structured in different areas:
Delivery Platforms: includes SaaS, cloud, or local host system
Technology Maintenance: includes maintenance of technology and delivering content.
Security Operations: Managing the outcome-based delivery.
It depends on the Managed Service Provider ( MSP ) in which they excel and are ready to offer services related to it.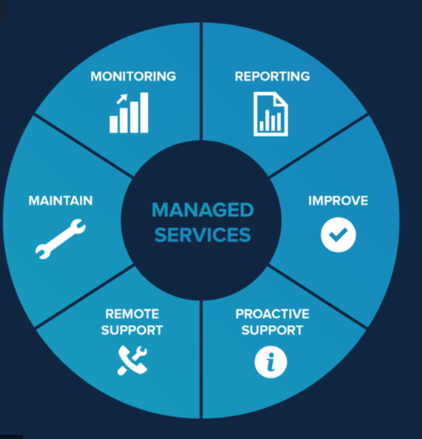 We have types of managed services available for your business:
Managed SaaS (Software as a service): 
These managed service providers may offer a software platform. It can be subscription-based or centrally managed depending on services. Example managing Human Resource Department, Accounts department, or any. Only when SLA is in effect.
The role of MSP is to assist you in installation, customization, and troubleshooting, to ensure that your service remains at an optimal level. Side by side gives your employees focus on business needs
We have types of services available for your business:
Cloud Infrastructure Services:
Managed cloud service providers manage cloud services, their expertise offer cloud solutions for remote management and monitoring, etc. Organizations having managed cloud service provider can improvise their efficiency at work and create a sorted workflow.
Managed Security Services:
It offers facilities of remote security infrastructure. It includes a remote system, virtual desktop, and other services.
Network & Infrastructure services:
This type of MSP works for the network functions. It includes cloud network, infrastructure management, and monitoring them remotely. These types of services mostly have backup & storage management options.
Technical Support Services:
 These services include providing complete IT support services. This service offers the staff members platform to contact through a remote support center at any time for guidance to fix the issues that they come across.
Communication Services:
MSP includes a communications service, for communication internally with customers. Managed communications typically include video calling, instant messaging technology, and email services.
Role of Managed Services for business development
The role the managed services play to meet the requirement of the organization and which need will be required ahead in the future. Utilizing the IT resources here Managed services are well to assist with effective output & better productivity.
Business is small or large all it needs is technology and automation to grow, streamline processes, and compete in the digital ecosystem. In advancements of technology like cloud computing, big data, and mobility services will drive the growth ahead for managed services. The businesses prefer these services to improve their profit margins and meet the needs of this dynamic needs business.
MSPs help organizations improve their future growth strategy with expert advisory services.
Keeping the factors in mind, like market demands, customer requirements, available resources, and more. MSPs are a good option for initiatives that wish the grow. 
Final Thoughts
I hope this blog helped you recognize the importance of managed services for your business. Keeping the factors in mind, like market demands, customer requirements, available resources, and more. Thus, MSPs are necessary for initiatives that wish the grow. Now you can figure out how managed services can assist your business to grow and succeed. Let me know your feedback in the comments section.