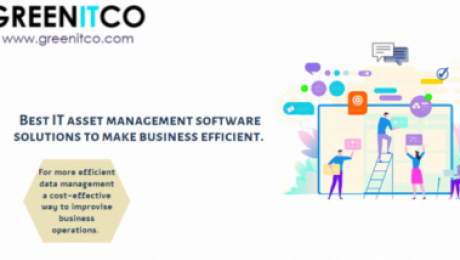 Using the best IT asset management software tools offers solutions for making your business more efficient. There are many assets in the organization, some are scattered across different countries or places. The concern is how to manage and track these assets effectively and ensure proper maintenance of assets timely.
Here the best IT asset management software plays a significant role to manage assets, tracking, reports, and maintaining them. Asset management software allows managing the assets, hardware, software, and other accessories that exist in the organization's network efficiently. It allows businesses to monitor or track their assets and effectively manage them for optimum utilization while reducing IT and software costs.
We can't deny that modern businesses are dependent on assets or digital assets in order to gather good revenue for business and survive with marketing trends. It is essential to monitor whether the assets of the organization and their implementation is profitable for your business or not. The aim of the Best IT asset management software tool is to get value from their assets, maintain, initiate business growth, and reach the business goals within the timeline.
If you want your organization's operations to work efficiently, and smooth workflow operations This software can help you to make informed business decisions and contribute to business growth. Asset management provides organizations the scope to improve business efficacy and management of IT infrastructure efficiently. Moreover, use the effective software asset management tool to optimize the business environment and systematically use your assets.
Reasons that make asset management software to upscale business operations & improve efficiency
There are many reasons for organizations to implement Asset management software tools with business operations. Many organizations lack asset management software tools can lead to compliance issues, wasted resources, delays, incurring heavy costs, and more. To lessen such risks, organizations should know how their assets are being utilized, their configuration, asset roles, etc. To achieve these goals, by implementing the best IT asset management software for the organization.
Proper regulation of organizations' assets and the implementation of asset management systems the right way can boost efficiency and profit at a tremendous rate. In this competitive arena, every entrepreneur is looking up for the tools and assistance to sustain in the market.
Assets play a keen role to get profits from projects and commitments only if they are utilized in an efficient manner. All organizations invest in assets to enhance productivity and profit margins. Asset maintenance and depreciation often become difficult, Like any other department, assets also require preservation ad proper planning.
The best IT Asset management software tools are required by the organization to maintain & improve their efficiency
Greenitco offers a great option for businesses that are looking for the Best IT asset management software tools solution. This software solution is compatible with businesses and offers top-notch tools and features to upscale businesses.
The main issue in the organization like to monitor and manage existing assets manually. This may lead to errors and compliance issues. So to avoid these errors. Greenitco technologies offer the assistance of asset management software. It can help you to streamline the workflow and offer a platform where you can manage and monitor assets efficiently. Managing assets can give you good returns on their profit value for your business.
Check some ways the Asset Management system can increase business efficacy
Improvised assets or equipment effectiveness
Assets and equipment of the organization are important to be in good condition to give effective output. The profits of the organization depend on it too. While maintaining the updated status of the equipment manually, along with maintaining records is a tedious task. But with the help of an Asset management software system, it becomes easy to maintain & access the effectiveness of every asset or equipment.
The best IT Asset management software system has indicators to evaluate the functioning of machines and coordinate assets across the globe easily. It checks the completability of the machines with the required output and enables o offer of effective solutions for it. Implementation of an Asset management system for the business can manage the assets and maximize the income range of the enterprise.
Improvised operational efficacy
When you have assets organized once in the centralized database. It would be easy to manage operations easily. That includes their capabilities, how they can be operated in the most effective way, and a detailed return on investment (ROI).
Increased Asset Visibility
Every organization has n number of assets that have their own purpose. Assets like physical assets, It assets such as computers servers, software assets, etc. As the business grows so as the assets county increases.
Asset management tools offer features to ensure that all assets are discoverable & visible to the business owners. The information is stored in the centralized database system that is accessible as per the permissions granted by business owners. Easy to access the assets of the organization and manage them easily
Asset Tracking
This feature lets you know exact details on a real-time basis about assets and management. It assists in scheduling the maintains of assets and plays an important role to increase the lifespan and durability of assists. When let you manage large assets by assigning asset number or ID, so it can work well.
Asset Life cycle management
There are four stages of the asset management lifecycle :
Planning: Identifying the need to purchase an asset that can be useful to generate profit.
Acquisition: Purchasing and assigning an asset according to the business requirement.
Operation and Maintenance: Ensuring the asset's life cycle is working uninterruptedly.
Disposal: Calculating an asset's depreciation value and managing depreciated assets efficiently.
Having a detailed understanding of Asset life cycle management ensures that assets are purchased, operated, maintained, disposed and tracked efficiently. It ensures the maintenance status is updated efficiently. Along with having insight into data
Accelerate Maintenance Planning
IT Asset management software assists in building an efficient maintenance schedule for assets. It ensures assets are in working order and are being tracked and managed by the system.
Maintenance strategies can differ as per business requirements. Create a maintenance plan for the assets required as per business requirements.
Maintenance for assets helps to :
Reduce downtime of assets.
Minimize emergency repair and breakdown costs
Increase asset uptime
Asset depreciation management
Prolong the life expectancy of assets
Efficiency to assess potential risk with effective, measures
It enables the establishment of the process to improve the business operations and productivity of the organization. If the asset management process is implemented effectively, you can monitor and manage assets with a systematic approach. Moreover, organizations can increase production and returns on investment.
Cloud-based solution
Cloud hosting is an important feature of asset management software to have for your organizations. It gives information about the assets anytime and anywhere. Offering the best IT asset management software that makes it easy to access through the application or from a browser or by any device remotely. Moreover, users can receive software updates when scheduled.
Conclusion
Deploying an efficient technology for your business is profitable for your business. Focus on work and let the software manage the workflow. Asset management software is an important aspect of the business. Opting for an Asset Management System can be your first step in taking your business venture to scale. Moreover, Organization's assets are the most important factors for the overall growth of your business. Therefore, you must look for asset management software very wisely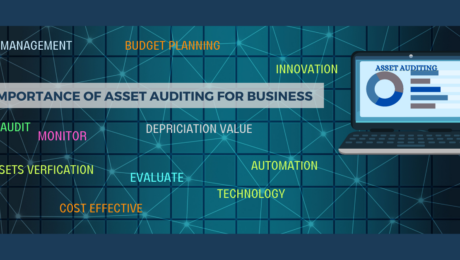 The importance of asset auditing for the organization cannot be underrated. Asset audit can help the organization minimize the costs spent on the depreciation and maintenance of the assets. Asset auditing software gives an idea to lower costs and helps the business to make an informed decision.
Our aim of asset audits is to manage compliance and task management and ensure asset accuracy. These factors are essential for making an informed business decision and streamlining workflow. Improvise business assets and resources efficiency with asset audits.
How asset audit can help you in business management?
Asset auditing plays an important role it is a process for ensuring the highest standards of accuracy. It also helps in compliance management of a company's valuable equipment or machinery, helping to bring about more streamlined work processes and make informed decisions.
Every organization depends on physical & IT assets for its day-to-day operations. It requires long-term arrangements for auditing assets and managing them thoroughly. ' Asset Audit', refers to a process by which an organization physically checks that the assets records exist, their location, status, condition, depreciation value & more. Check the availability of assets, their usage, and much more. Many tasks are managed by asset audit.
How can your business accelerate growth with an asset audit is done:
Without performing Asset audits for business thoroughly, it will not be possible to deliver the quality of work and asset usage. It the crucial to conduct an asset audit to make sure those assets are still physically available, their status and depreciation status, and much more.
Every organization owns assets & so it becomes important to conduct asset audits to improve the functionality & long life of assets. To maintain the asset's life and to avoid issues like human errors, ineffective process controls, improper functionality, and more. Asset auditing hardware is an effective way to track and manage a range of business assets. It can simplify the process, streamline workflow, and track operations effectively.
Hardware asset management is the process of managing IT components like desktops, laptops, servers, etc. It manages assets from verification to asset depreciation. With the hardware asset management process, you can get real-time details of your hardware asset inventory and much more details. It gives a bird's-eye view of the asset life cycle and an overview of how assets are used in your organization & their performance.
We have highlighted the major benefits that asset audit
Business enhancement
An asset audit takes a birds-ey view of your organization's internal & external systems and control. It suggests improvements that can make your business more efficient & productive. You can expect that the asset audit system offers a way to improve internal controls, business systems, accounting, and operational efficiencies, all identified through the audit process.
Compliance Management
The main aim of the audit is to meet the requirements and regulations of the business model. The asset audit assures the business owners or shareholders or buyers management of compliance and assets operations. are under control. Features of asset audit help business owners to make informed financial decisions in and more affirmed way.
Improvise Credibility at work
An audit provides asset verification and fair representation of the asset's current situation. This provides credibility and confidence to the organization's customers/clients, stakeholders, investors, and buyers.
Detect Preventive measures for Fraudulence
It's estimated that up to 30% of businesses are subject to fraud, error, and insecurities. Error and insecurities at the workplace can occur without being detected, and it is a matter of concern. An asset audit can be an effective tool to identify fraud and opportunities that commit errors in operations and insecurities to the business. An efficient asset audit management system identifies an organization's systems. Controls and suggests ways to strengthen these to prevent errors from occurring.
Better Planning and Budget system
An audit confirms the accuracy of an organization's financial system and budget analysis. Asset audits conducted can improve future planning, decision-making, and budgeting. It's a detailed process and can result in scrutinizing the expense made on certain types of income, expenditure, and assets.
Accurately calculate depreciation
Depreciation management of your assets can depend on how often they have been utilized and the condition in which they are kept. There is the reason for the depreciation of your fixed assets since they are steadily running to support your business. This means the value of assets would decrease with time, there is a requirement to manage the depreciation value. It is important to understand different assets will have different rates of depreciation.
Audit Director Bharat Gupta and the Audit team provide reviews and audits for organizations of all sizes and industries. To find out more about how we can help you, please contact Bharat on 09769022209 or email contactus@greenitco.com