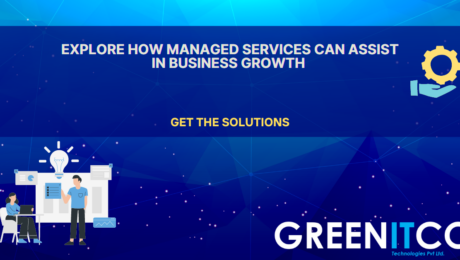 The year has bought many new challenges and possibilities for businesses around the world to take your business to next level. Remote work and IT professional Assistance are important for every business. This article get insight to help you to understand the importance of managed services for your business.
Managed Service Providers offer different ranges of services. First, look over your agreement carefully to make sure you have an agreed-upon understanding of what is expected of your managed services expert.
If you are hunting for opportunities to grow your business, it is time to consider Managed Service Provider (MSP) work to improvise organization efficiency, reduce cost and offer the best assistance & resources. The growth of the organization is a long-time process; MSPs can streamline the workflow and manage the business operations efficiently.
Why do Businesses Need Managed Services?
Issues in business occur at times while managing tasks like
Businesses face many issues like :
Maintaining the performance of IT infrastructure systems.
Manage the risk of excessive cost – managing a business budget.
To adopt new technologies to stay ahead in the digital ecosystem.
Issues like redundant system entries, updating and patching of software, and more take time for the IT team in an organization. They have less time to innovate or focus on the clients to help the business grow. To work with changing trends and overcome IT-related hassles, IT professionals need additional support. Change plays a vital role to deal with the new technology and stay ahead in this digital ecosystem. With the advent of digital transformation with advanced technology. IT management services should have more flexible and advanced features for more business optimization and regular maintenance.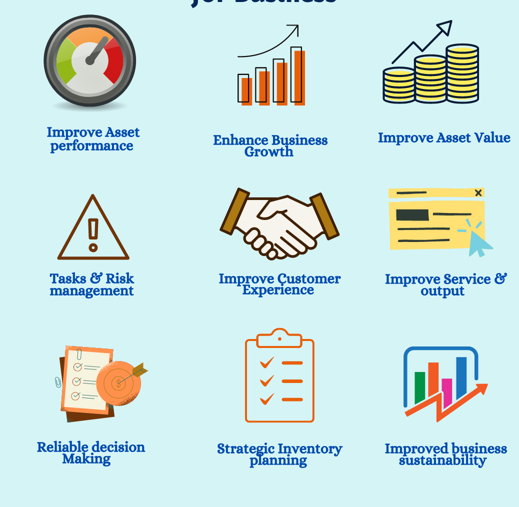 A business, small or large, needs technology and automation to grow, streamline processes, and compete in the market. In the coming years, technological advancements like cloud computing, big data, and mobility services will drive the growth ahead for managed services.
Businesses go for expert services to improve profit margins and meet the needs of this dynamic business environment. MSPs help organizations chart their future growth strategy with expert advisory services and keeping the factors in mind, like market demands, customer requirements, available resources, and more. MSP can initiate companies to grow and flourish at a pace. Get started. 
Types of Managed Services
Managed services are structured in different areas:
Delivery Platforms: includes SaaS, cloud, or local host system
Technology Maintenance: includes maintenance of technology and delivering content.
Security Operations: Managing the outcome-based delivery.
It depends on the Managed Service Provider ( MSP ) in which they excel and are ready to offer services related to it.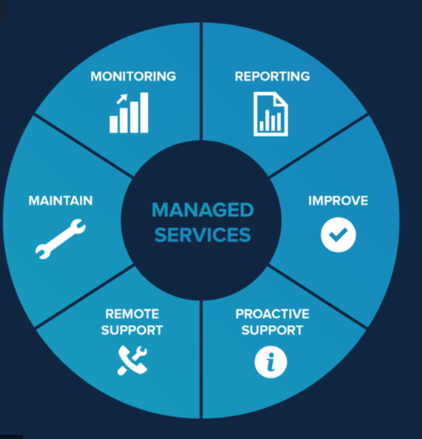 We have types of managed services available for your business:
Managed SaaS (Software as a service): 
These managed service providers may offer a software platform. It can be subscription-based or centrally managed depending on services. Example managing Human Resource Department, Accounts department, or any. Only when SLA is in effect.
The role of MSP is to assist you in installation, customization, and troubleshooting, to ensure that your service remains at an optimal level. Side by side gives your employees focus on business needs
We have types of services available for your business:
Cloud Infrastructure Services:
Managed cloud service providers manage cloud services, their expertise offer cloud solutions for remote management and monitoring, etc. Organizations having managed cloud service provider can improvise their efficiency at work and create a sorted workflow.
Managed Security Services:
It offers facilities of remote security infrastructure. It includes a remote system, virtual desktop, and other services.
Network & Infrastructure services:
This type of MSP works for the network functions. It includes cloud network, infrastructure management, and monitoring them remotely. These types of services mostly have backup & storage management options.
Technical Support Services:
 These services include providing complete IT support services. This service offers the staff members platform to contact through a remote support center at any time for guidance to fix the issues that they come across.
Communication Services:
MSP includes a communications service, for communication internally with customers. Managed communications typically include video calling, instant messaging technology, and email services.
Role of Managed Services for business development
The role the managed services play to meet the requirement of the organization and which need will be required ahead in the future. Utilizing the IT resources here Managed services are well to assist with effective output & better productivity.
Business is small or large all it needs is technology and automation to grow, streamline processes, and compete in the digital ecosystem. In advancements of technology like cloud computing, big data, and mobility services will drive the growth ahead for managed services. The businesses prefer these services to improve their profit margins and meet the needs of this dynamic needs business.
MSPs help organizations improve their future growth strategy with expert advisory services.
Keeping the factors in mind, like market demands, customer requirements, available resources, and more. MSPs are a good option for initiatives that wish the grow. 
Final Thoughts
I hope this blog helped you recognize the importance of managed services for your business. Keeping the factors in mind, like market demands, customer requirements, available resources, and more. Thus, MSPs are necessary for initiatives that wish the grow. Now you can figure out how managed services can assist your business to grow and succeed. Let me know your feedback in the comments section.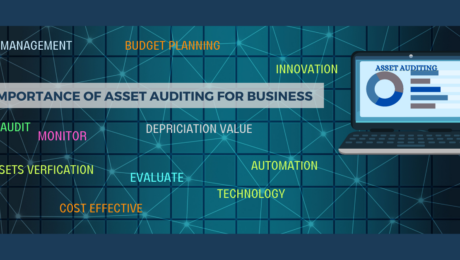 The importance of asset auditing for the organization cannot be underrated. Asset audit can help the organization minimize the costs spent on the depreciation and maintenance of the assets. Asset auditing software gives an idea to lower costs and helps the business to make an informed decision.
Our aim of asset audits is to manage compliance and task management and ensure asset accuracy. These factors are essential for making an informed business decision and streamlining workflow. Improvise business assets and resources efficiency with asset audits.
How asset audit can help you in business management?
Asset auditing plays an important role it is a process for ensuring the highest standards of accuracy. It also helps in compliance management of a company's valuable equipment or machinery, helping to bring about more streamlined work processes and make informed decisions.
Every organization depends on physical & IT assets for its day-to-day operations. It requires long-term arrangements for auditing assets and managing them thoroughly. ' Asset Audit', refers to a process by which an organization physically checks that the assets records exist, their location, status, condition, depreciation value & more. Check the availability of assets, their usage, and much more. Many tasks are managed by asset audit.
How can your business accelerate growth with an asset audit is done:
Without performing Asset audits for business thoroughly, it will not be possible to deliver the quality of work and asset usage. It the crucial to conduct an asset audit to make sure those assets are still physically available, their status and depreciation status, and much more.
Every organization owns assets & so it becomes important to conduct asset audits to improve the functionality & long life of assets. To maintain the asset's life and to avoid issues like human errors, ineffective process controls, improper functionality, and more. Asset auditing hardware is an effective way to track and manage a range of business assets. It can simplify the process, streamline workflow, and track operations effectively.
Hardware asset management is the process of managing IT components like desktops, laptops, servers, etc. It manages assets from verification to asset depreciation. With the hardware asset management process, you can get real-time details of your hardware asset inventory and much more details. It gives a bird's-eye view of the asset life cycle and an overview of how assets are used in your organization & their performance.
We have highlighted the major benefits that asset audit
Business enhancement
An asset audit takes a birds-ey view of your organization's internal & external systems and control. It suggests improvements that can make your business more efficient & productive. You can expect that the asset audit system offers a way to improve internal controls, business systems, accounting, and operational efficiencies, all identified through the audit process.
Compliance Management
The main aim of the audit is to meet the requirements and regulations of the business model. The asset audit assures the business owners or shareholders or buyers management of compliance and assets operations. are under control. Features of asset audit help business owners to make informed financial decisions in and more affirmed way.
Improvise Credibility at work
An audit provides asset verification and fair representation of the asset's current situation. This provides credibility and confidence to the organization's customers/clients, stakeholders, investors, and buyers.
Detect Preventive measures for Fraudulence
It's estimated that up to 30% of businesses are subject to fraud, error, and insecurities. Error and insecurities at the workplace can occur without being detected, and it is a matter of concern. An asset audit can be an effective tool to identify fraud and opportunities that commit errors in operations and insecurities to the business. An efficient asset audit management system identifies an organization's systems. Controls and suggests ways to strengthen these to prevent errors from occurring.
Better Planning and Budget system
An audit confirms the accuracy of an organization's financial system and budget analysis. Asset audits conducted can improve future planning, decision-making, and budgeting. It's a detailed process and can result in scrutinizing the expense made on certain types of income, expenditure, and assets.
Accurately calculate depreciation
Depreciation management of your assets can depend on how often they have been utilized and the condition in which they are kept. There is the reason for the depreciation of your fixed assets since they are steadily running to support your business. This means the value of assets would decrease with time, there is a requirement to manage the depreciation value. It is important to understand different assets will have different rates of depreciation.
Audit Director Bharat Gupta and the Audit team provide reviews and audits for organizations of all sizes and industries. To find out more about how we can help you, please contact Bharat on 09769022209 or email contactus@greenitco.com